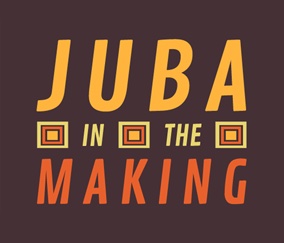 About
Juba In The Making is a documentary project about past and contemporary life in the capital city of South Sudan, a country which became independent in 2011 after decades of civil war, and where a new conflict started in 2013 – when we had just started filming our first episode. Interrupted by the crisis, the project's focus shifted, to reckon with the new reality of a capital city affected by war and economic crisis (and which wasn't booming any longer, unlike when we started the project).
Since then, Juba In The Making has captured the conflict's impact on the city's development and on the lives of its residents, and followed some characters in their daily struggle to make a living, to study, to feed their children. We are happy also to present films that document happy moments in the recent life of Juba, cultural and sports events that have gathered citizens around positive values.
The project's map allows for an exploration of Juba place by place (station by station), and is a platform open to contributions and comments (you can get in touch with us here). New contents and stories will be added to the website on a regular basis.
ACKNOWLEDGEMENTS
We want to thank our 151 crowd-funders whose support has been important to keep the project going despite the difficulties created by the civil war. We are also deeply grateful to the team managing the Innovation In Development Reporting programme of the European Journalism Centre (EJC) for their patience, their advice and their continued support despite multiple interruptions of the project.
We can't possibly name here all the persons who have helped us in one way or the other, and to whom we express our gratitude. We thank friends and partner organisations, namely the Rift Valley Institute, Unesco South Sudan and Vistas for their support to some of the films presented here. We also want to acknowledge and warmly thank all the persons whom we have interviewed, including Juba's former Mayor Stephen Wani, George Bureng, Pius Bureng, Robert Ladu, Venansio Muludiang, Yousef Onyalla, George Ghines and the Juba elders and chiefs who shared their knowledge of the city with us: Peter Cirilo, James Loro, Alphonse Legge, Severino Wani Swaka, Simon Soro. Juba In The Making's director is solely responsible in case of any mistake contained in the pages of this website.
CREDITS
Co-founder, Author and Director: Florence Miettaux
Co-founder and Author (2013-2014): Gabriela Jacomella
Still Photography: Silvano Yokwe, Rami Arshesh, Moses Friday
Researcher and Author: Loes Lijnders
Web Development: Ensoul – Fulvio Romanin, Giulio Pecorella, Sebastiano Boem
Translation in Italian: Claudia Galal
Funded by the Innovation in Development Reporting (IDR) Programme of the European Journalism Centre, with the support of 151 crowd-funders on Ulule.
Published on L'Humanité in 2016, and on Le Monde Afrique and Internazionale in 2018.